Welcome to Lemmenjoki National Park
Lemmenjoki National Park is located in Lapland, in northern parts of Finland. Breathtakingly beautiful and harsh landscape, great fells, reindeers and midnight sun is distinctive for Lapland. The Laplands enchantment has charmed many wanderers and leaved indelible effect to them.
We offer you a chance to experience the Laplands enchantment not only in the depths of wilderness but also in the midst of gold-washing. Also visiting in the atelier of the world-famous craftsman, Kaija Paltto and felting course in her guiding gives unforgettable experiences to every traveller.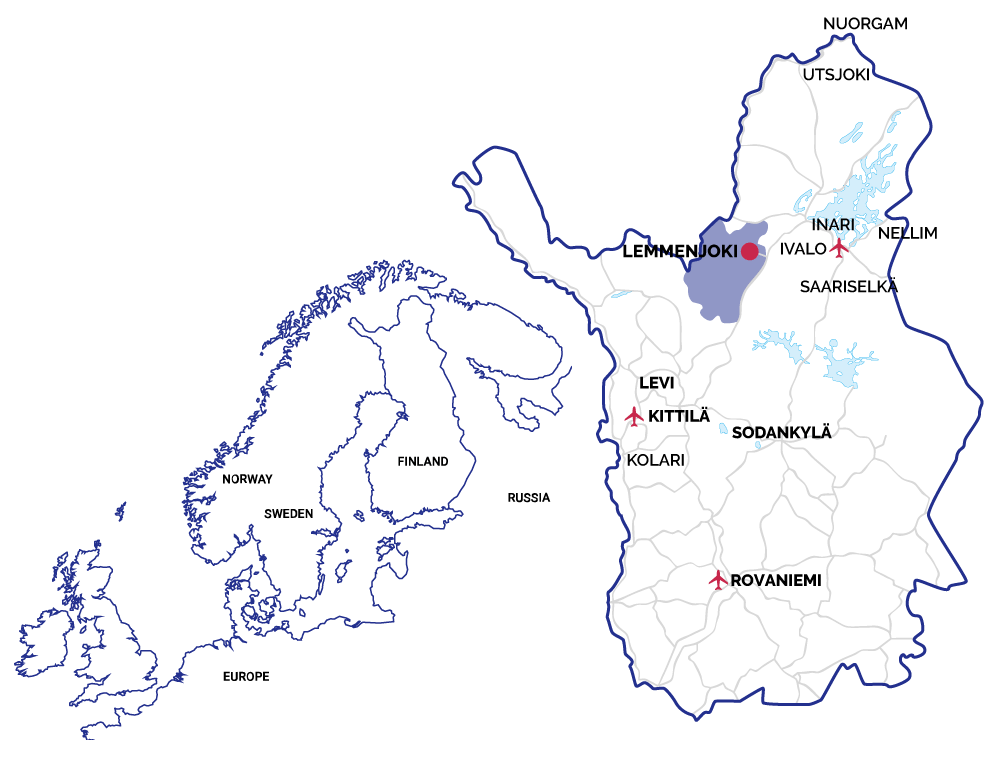 How to find us
You will find Lemmenjoki either from Kittilä road 955 or 9552 and from Inari towards road 955, from which turn to Lemmenjoki road 9551 which will be driven 10 km to Lemmenjoki. Take the road Lemmenjoen kylätie and drive 1.3km, to arrive at Paltto's yard.